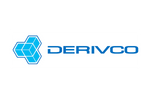 Company Size: 2000
Avenida de Josep Tarradellas, number 123, 9th Floor, 08029 Barcelona
Derivco is a software house that specializes in software for gaming and is engaged in the gaming industry.
As a leading software development house in the online gaming world, we design, develop, and support the industry's most trailblazing technology.
The products and services we create are developed and maintained by a team of highly skilled people.
Derivco Systems SL has recently opened an office in Malaga. Currently, there are 18 people employed there and around 50 vacancies which we plan to fill over the next 12 months.