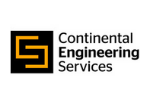 Company Size: 90
Estrada da Circunvalação 7642 Piso 3 4200-162 Porto, Portugal
Founded: 2019
Continental Engineering Services Portugal is a company of the Continental AG Group, one of the world's largest suppliers to the automotive industry. It was established in Portugal, in Porto, in 2019, being the company's twentieth location worldwide.
Continental Engineering Services develops mechanisms for the elimination of threats and cyber attacks, communication between vehicles, adaptation of knowledge around sensors used in the automotive sector, simulation of power components and Industry 4.0.
For that, we have multidisciplinary teams, with engineers from different areas, namely Electrical and Computers, Informatics, Mechanics, Systems, Cybersecurity Specialists, among others. These belong to the segments Interiors, Driver Assistance and Autonomous Driving, Driveline & Electrification, Chassis & Brake Systems IT Manufacturing and more recently Cross Technologies.
Continental Engineering Services Portugal has a clear expansion goal together with team growth, having several job opportunities available in our LinkedIn page.