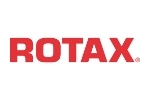 Company Size: more than 1,500
Rotaxstraße 1, 4623 Gunskirchen, Austria
Founded: 1920
BRP-Rotax in Gunskirchen, Upper Austria, specialises in the development and manufacturing of innovative powertrains for powersports products. As a subsidiary of BRP, world leader in the design, manufacturing, distribution and marketing of motorized recreational vehicles, we are responsible globally for the development and manufacturing of Rotax engines.
Our high-tech premium engines form the heart of legendary products such as Ski-Doo and Lynx snowmobiles, Sea-Doo watercraft, Can-Am all-terrain and side-by-side vehicles, Can-Am Spyder, Can-Am Ryker, motorcycles, karts and light and ultralight aircraft. Our focus is the development of eco-friendly technologies with high energy efficiency and lower emissions for dynamic performance and a unique driving experience.