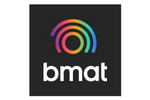 Company Size: 193
Barcelona
Who the FAQ are BMAT
BMAT started in 2005 when a group of engineers with a passion for music decided to spin-off from an audio research lab in Barcelona. We're now over 190 people, spread across Barcelona, Buenos Aires, Lima, Rio de Janeiro, London, Paris, Nairobi, Oslo, Tel-Aviv, Singapore, Tokyo, Manila, Bangkok and Lagos.
We're a team of pretty decent people who enjoy working with each other. We're open-minded and well-traveled, coming from all parts of the world. We've got rappers, producers, cello players, DJs, and songwriters. The passion for music, the excitement for innovative technology and Barcelona as a backdrop has proven to make a good combination.
Join us from wherever you are on our mission to help make music live forever.
We say there's a BMAT touch. We believe it has to do with being passionate, obsessive, nice, generous, honest, self-motivated, entrepreneurial, intrepid, crazy, extraordinary, creative, agile, human, friendly, smart, witty, talented, naive, optimistic, surprising, sensual, and nerdy, but not very hipster (unfortunately). Our way of being is always sprinkled with transparency, perseverance, flexibility, open-mindedness and trustworthiness.