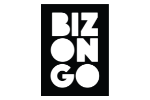 Company Size: 220
3rd Floor, Gala no 04, Krislon House, Saki Vihar Road, Sakinaka, Andheri(E), Mumbai Maharashtra, 400072
Founded: 2015
Bizongo is India's largest tech-first B2B platform for unbranded goods. It combines technology, intelligence, and data analytics to provide Digital Vendor Management, Supply Chain Automation & Financing, and Packaging Design. The B2B SaaS has helped deliver more than 860 million packages using its proprietary digital platforms, such as Procure Live, Partner Hub, and Artwork Flow.
Built using Java, React technologies and hosted on cloud infrastructure, Bizongo's B2B platform is enabled with Robotic Process Automation, Data Intelligence for smart decisions and focuses on delivering digitalization, end to end visibility, and optimization of the entire supply chain driving reduction in cost and increase in efficiency.
Bizongo services more than 110 enterprise customers in e-commerce, retail, FMCG, auto ancillary, pharmaceuticals, textiles, and apparel and has a network of 1100+ partner manufacturers. The technology firm also works with more than 15 financial institutions to provide supply chain finance to its partner manufacturers.
Founded in 2015 by IIT graduates, Aniket Deb, Sachin Agrawal, and Ankit Tomar, Bizongo is headquartered in Mumbai with regional offices in Bengaluru and Gurugram.
For more details visit https://www.bizongo.com