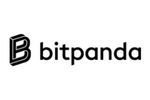 Company Size: 500+
Bitpanda GmbH Campus 2, Jakov-Lind-Straße 2, A-1020 Vienna
Founded: 2014
At Bitpanda, we see investing differently. Today's financial system is complex, exclusive and expensive— making it hard for the typical person to start investing.
So, we're building a platform without digital walls and complex barriers. A platform that empowers you to see new possibilities for your money — and helps make them a reality.
Bitpanda is on a mission to reinvent the world of finance and bring investing closer to everyone, everywhere. Today's financial ecosystem is complex, exclusive and expensive, and we're here to change this as the #1 investment platform in Europe and beyond.
Our platform is rooted in the belief that investing should be safe, easy and accessible to all. With Bitpanda, everyone has the freedom and flexibility to invest in what they believe in – commission-free stocks, cryptocurrencies or even precious metals – starting from as little as €1.
Our story started in 2014 with our founders, Eric Demuth, Paul Klanschek and Christian Trummer. Since then, we've grown to a powerful and diverse team of 500+ people who represent more than 50 nationalities. Headquartered in Vienna, we're proud to be Austria's first unicorn and one of the fastest-growing fintechs in Europe. Our innovative technology serves over 3million users and operates across multiple hub locations.
Our products are built by fast-moving, talented, "roll-up-your-sleeves-and-make-it-happen" kind of people. If you're someone who thinks big, moves fast and wants to make an impact right from day one, then get ready to join our industry-changing team. Let's go!