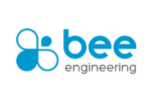 Company Size: 180
Avenida José Malhoa 16F, 2º andar
Founded: 2013
Bee Engineering is an information and communications technology consultancy company that helps organizations find the right tech solution to catalyze growth. Technology is how we innovate and challenge the future. Bee Engineering takes the best practices of engineering and technology into the business world. Born in 2010, in France, the hive is founded on the fundamental values of family and respect for all.
Today more than 600 collaborators are innovating in projects of global reach. In 2013, Bee Engineering enters the ICT sector opening a tech competence center based in Lisbon, Portugal. In 2017, Nectar Interactive arrives to gamify digital experiences of brands and their audiences. Today, only in tech projects, we are 200 professionals supporting companies in their digital transformation.
We encourage each member of the team to reach further and learn to solve problems in a creative way. At the hive you will find the space to be who you want to be. Dream. Commit. Conquer your future.