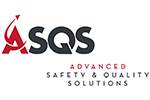 Company Size: 35
Wasagasse 6, A-1090 Vienna, Austria
Founded: 2009
ASQS (Advanced Safety and Quality Solutions) is a global provider of SMS and QMS aviation software founded in 2009. Serving more than 190 companies worldwide today, the company has developed to be a leading player when it comes to innovative, web-based and user-friendly safety, quality and risk management solutions for the aviation industry. ASQS' integrated tool IQSMS supports aviation companies in the optimization of their safety, compliance and risk management structures and significantly improves their operational workflow.
From its headquarters in Vienna and a branch in Bangkok, ASQS supports renowned companies in creating a safe and productive work environment.