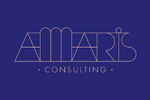 Company Size: 6000
Via de los poblados, num3 portal 6, planta 1 - Parque empresarial cristalia - 28033 MADRID, ESPAÑA
Founded: 2008
WHO WE ARE?
Amaris Consulting is an independent technology consulting firm providing guidance and solutions to businesses. 
We create the solutions our clients need by putting the people with the right skills in the room. We aim to be positive agents of change. We care about finding and delivering the right solution for them.
With more than 1000 clients across the globe, we have been rolling out solutions in major projects for over a decade.
Our experts engage across all sectors in industries ranging from pharmaceuticals and automotive, to telecommunications and banking, to consumer products and digital services.
We earn the trust of our clients because their success is our business.