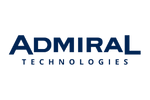 Company Size: ~ 120
ADMIRAL Sportwetten GmbH, Novomaticstraße 5, 2352 Gumpoldskirchen
ADMIRAL Technologies, part of ADMIRAL Sportwetten GmbH and technology division of the ADMIRAL Group , located in Gumpoldskirchen, Wr. Neudorf, Vienna and Attnang-Puchheim, develops and operates technologies in the field of entertainment. With our diverse product portfolio, we delight our customers online, mobile and in over 200 stores.
Opportunities for the future.
We live (and love) innovation.For #TeamTechnologies innovation is not just a slogan, it is our vision. Our striving for continuous improvements by using state-of-the-art technologies, developing new products and improving existing ones is our mission at #ADMIRALTechnologies. We offer our team members a wide range of opportunities to evolve professionally and personally within the framework of innovative projects and new technological developments.