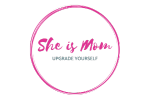 Company Size: 3
Remote
Founded: 2021
She is Mom is unique in the Romanian market, an online platform that offers a broad spectrum of services with mentors from diverse professional domains and the resources She is Mom offers. She is Mom is a place where you can feel freedom but never alone, even if you choose to have a corporate job or be an entrepreneur.
She is Mom is an a-z digital solution that helps women and mothers understand their unique professional brand, discover or rediscover what they want to do, and connects them with specialists that can offer inside knowledge and the best cost-effective products and services for them and their families.
The women will be given the opportunity to find their desired place in the labor market, access the resources necessary for their professional development, interact with mentors according to their activity profile, and receive community support for easy and efficient reintegration into the field that suits them from a socio-professional point of view and according to their time availability.
The companies will find solutions for their growth and employees: professionals, training, products & services that will make a difference.
Consultants and Sellers will Provide services and products to increase the number of customers and diversify their market.
It is a virtual meeting place for entrepreneurs, corporates, mentors, specialists in various fields, employees, or people looking for their way.