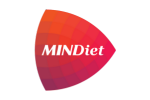 Company Size: 3
1083 Budapest Práter 63
Founded: 2018
MINDiet offers state-of-the-art award winning holistic applied behavioural medicine programs for those who plan to enjoy the fruits of their efforts to the fullest.
The success of MINDiet's health restoration, health development and health promotion programs are measured in the participant's medical progress (eg. bloodwork, blood pressure) and their overall performance according to the predetermined health -, and business-related milestones.
Scientific awards Best Poster Award- Selye Symposium – Interdisciplinary Excellence 2023 Best Poster Award- Selye Start – Interdisciplinary Excellence 2022 Best Poster Award – Semmelweis Symposium – Excellence in Clinical Research and Innovation 2021 Recent publications FEJES, E. & BOGDÁNYI, R., LÁZÁR, I., KASEK, R (2023) Medicine cures, behaviour heals. Recent experiences of the application of the MINDiet Program in health restoration in Hungary. Selye Symposium 2023, Department of Internal Medicine and Oncology, Semmelweis University, Budapest, Apr 29 – BEST POSTER AWARD
BOGDÁNYI, R. & FEJES, E., LÁZÁR, I., KASEK, R. (2022) Healing behaviour. Recent advancements in the development and application of the MINDiet Program in Hungary. EANLPt Conference – Practice and Research, Bucharest, Nov 26
BOGDÁNYI, R. & FEJES, E., KASEK, R., LÁZÁR, I. (2022) Normalizing pressure. Experiences of the MINDiet Program in hypertension with overweight and obese patients. Selye Start, Department of Internal Medicine and Oncology, Semmelweis University, Budapest, Apr 28 – BEST POSTER AWARD
KASEK, R., BOGDÁNYI, R., FEJES, E., LÁZÁR, I. (2021) Fat loss and lifespan gain. Experiences of the development and application of the MINDiet Program in Hungary. Semmelweis Symposium, Budapest, Nov 16-18 – BEST POSTER AWARD
BOGDÁNYI, R & KASEK, R (2021) Controlling pressure. Non-pharmacological antihypertensive intervention in phobia, panic and chronic stress, EANLPt Conference – Practice and Research, Vienna, Nov 13
KASEK, R & KÉSMÁRSZKY, R (2020) The Beauty and the Beast. Aesthetics, body image and media-generated desires. Wellness by ISIENA, Mexico (online), Nov 27