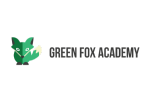 Company Size: 44
1062 Budapest, Andrássy út 66.
Founded: 2015
Green Fox Academy is a coding bootcamp in Budapest, Prague and Slovakia, where we make non-programmers into programmers within a few months and then refer our successfully graduated students to our partner companies. Our mission with this dual activity is to build a bridge between IT companies fighting for good professionals and ambitious young people seeking better opportunities.
We prepare our students for career paths in many IT fields, such as Back-end, Front-end, Full-Stack, DevOps, Salesforce, ServiceNow platform developer and Data engineering. In addition, we are launching a number of unique programs: we regularly hold corporate trainings for companies tailored to their needs, since 2020 we have been organizing IT and business data analysis master's training together with International Business School, and in 2021 we launched our Hello IT! for Women training as part of the INCO Academy – Work in Tech program, which is being implemented with the support of Google.org.