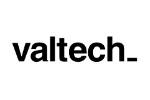 Company Size: 3000
Valtech Switzerland AG, Stadtturmstrasse 10, 5400 Baden, Switzerland
Founded: 1993
We are Valtech. A global agency focused on business transformation. We are a maker company. We transform by doing and deeply care about improving the end user experience. Removing friction. Make things smarter and create magic.
Valtech spans 5 continents with 40+ offices and 2.500+ digital natives around the world – Switzerland, Paris, Munich, New York, Singapore, Buenos Aires – just to name a few..
We design and build unique experiences and run continuous improvement efforts and live, eat and breathe business transformation across the digital world
Although technology is crucial in everything we do, we are a people company. We share our knowledge and leanings, we dare to speak up and take risk and we care about one another, our clients and the world around us.