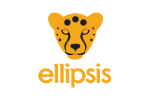 Company Size: 14
GMT 1577 Block No.149 Mikadi Beach, Kigamboni, Dar es salaam, Tanzania.
Founded: 2019
Ellipsis Digital is an international software development company. We work with start-ups, businesses & organizations to build remarkable software products. We  hire software engineers who demonstrate problem-solving skills and result-oriented thinking in building software products remotely.
Ellipsis Digital was founded in 2018 in Wels, Austria by a Tanzanian and an Austrian tech entrepreneurs. The two went on to officially incorporate the company on the 2nd of January 2019 in Dar es salaam, Tanzania with head offices located in Dar es salaam, Tanzania serving clients in the United Kingdom, Austria, Tanzania and other parts of the world.
Our founders share a combined experience of over 20 years of software development and technology from Africa and Europe, Ellipsis Digital boasts a powerful background with a visionary forward thinking in a digital era.