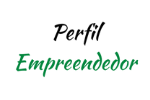 Company Size: 2
Rua Jose Oliveira Branco, 76 Vila do Conde
Perfil Empreendedor.com is a digital publication targeting aspiring and actual entrepreneurs, startup founders and leaders, from Portugal, Brazil, and all the others Portuguese speakers community.
We interview successful business founders and leaders, and with their stories we provide useful insights and inspirations to Portuguese language speakers entrepreneurship ecosystem. In addition, we provide guides, resources and tools on starting and running a business. We also cover the latest digital marketing and entrepreneurship trends.
PerfilEmpreendedor.com é uma publicação digital destinada a aspirantes e atuais empreendedores, fundadores de startups e líderes, de Portugal, Brasil, e todas as outras comunidades de língua Portuguesa.
Nós entrevistamos empresários e líderes de sucesso, e com as suas histórias servimos informação de qualidade e inspiração para o ecossistema de empreendedorismo dos Países de língua Portuguesa.
Adicionalmente fornecemos ainda guias, recursos e ferramentas para ajudar a iniciar e desenvolver um negócio. Cobrimos ainda as mais recentes tendências sobre marketing digital e empreendedorismo.