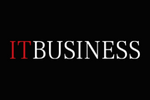 Company Size: 6
1125 Budapest, Kikelet utca 50.
Founded: 2007
IT BUSINESS since 2003 is the turnkey premium publishing company of B2B ICT market in Hungary. Due to its name, the magazine and related widespread online portfolio, the regular events and the 4 conferences per year all share the same mission:
– to build bridge between the suppliers of ICT market, users of ICT products and services and the policy makers,
– to help balance supply and demand
– to translate possibilities of technology to the language of business decision makers.
The articles of ITBUSINESS provide information that is usable in daily operation as well as building strategy, towards management and IT leaders of companies, from startups to multinanional companies alike.