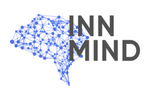 Company Size: 20
Wilbrunnen 3, 6314 Unteraegeri Zug, Switzerland
InnMind accelerates the growth of startups by connecting them with a network of suitable investors and sharing key knowledge and insights.
We are the leading Deal Origination Platform in Europe and a digital hub connecting over 50,000 startups, Venture Capital (VC) firms, Corporate Venture Capital (CVC) firms, and Open Innovation Labs. The online platform is focused on supporting startup fundraising, education, and networking for entrepreneurs and VC industry professionals so startups can grow faster and with less risk.
With InnMind, you can access international investments (from pre-seed to stage B+), pilot launches with corporations, worldwide customer development, and a network of industry-specific experts from Europe, MENA, and the USA.