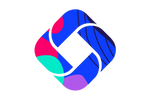 Company Size: 150+
1065 Budapest Nagymező utca 44, 1st floor
Founded: 2014
Next gen coding school & career hub
Codecool is more than a bootcamp and better than a university.
We teach programming in new ways, and change lives by helping our students to start new careers.
In 2014, we started Codecool with the vision that quality coding education can change lives and workplaces for the better.
In September 2022, we joined forces with Software Development Academy to create Central Europe's biggest digital skilling and sourcing powerhouse. Together, we're present in eight European countries and collaborate with nearly 400 brands.
We offer training, upskilling, and reskilling to students, companies, and governments through 17 digital pathways and a network of 1600 mentors, and aim to train 15.000-20.000 individuals yearly.