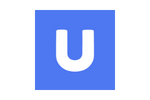 Company Size: 50-70
123 Front St W, Toronto, ON, M5J 2M2, Canada.
Founded: 2011
Universe is a leader in online ticketing for experiences and exhibits. We sell millions of tickets across 15 countries for attractions like huge immersive art exhibits and artists including Dua Lipa, Metallica, Garth Brooks and Meghan Thee Stallion. We're growing fast thanks to various ticketing innovations and we are tackling some exciting problems as we scale, so we are growing our team!
Ticketmaster acquired us in 2015 which has propelled our growth. We operate independently, with our own roadmap and modern tech stack with the financial backing of a Fortune 500 company. Free concert tickets are a cool perk too!