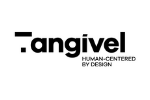 Company Size: 45
Rua São João, Nº 45, Repeses 3500-727 Viseu
Founded: 2004
Tangível was founded in 2004 with the mission of simplifying people's lives. We were the first Portuguese company fully dedicated to usability and interaction design.With offices in Lisbon and Coimbra, we specialize in Human-centered design and count on the expertise of over 40 dedicated professionals.We have worked with more than 80 brands, tackling challenges related to UX research, design and front-end development.
Human-centered design is a mindset, not just a methodology.Our team is diverse and shares a passion for human behavior: we are a group of designers, anthropologists, engineers, psychologists, journalists, nurses… the list goes on.We believe in the power of people from different backgrounds working together to simplify people's lives.
To work at Tangível, you have to share:
Our human-centered mindset.
Our passion for user experience.
Our interest in understanding people's motivations, habits and behaviors.
And a few other features (see what we did here?):
Good communication.
Collaborative attitude.
Ability to organize ideas and prioritize tasks.
Sense of ownership and commitment.
Resilience.
Will to learn and grow.
Besides coffee and power naps, there are other things that fuel our work:
Our will to keep learning.
Our commitment to teamwork.
Our courage to fail (and learn from it).
Our flexible and adaptive attitude.
This is our culture, in a nutshell.To know all our perks and to have a taste of what it's like to work with us, check our website.