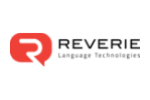 Company Size: 194
5th Floor, Avana Building, No.884/327/39 Ibblur Village, Sarjapur Road, Bangalore -560102
Founded: 2009
Reverie Language Technologies –
Serving Bharat in the Language-First Industry  Reverie Language Technologies, a leader in Indian language localization and user engagement technology solutions for over a decade, is working towards creating Language Equality on the Internet.
We build AI-powered language technologies integrating text, audio, and video to power the digital experience of 800 million Indians. 
Reverie is dedicated to helping clients future-proof their rapidly expanding content by combining cutting-edge technologies like Artificial Intelligence and Neural Machine Translation (NMT) with best-practice approaches for optimizing content and business processes.