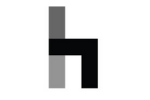 Company Size: 120
473 Adelaide St. Suite 300
Havas is a globally leading digital experience consultancy that creates meaningful connections between people and brands through digital, creative and media. We're more than "just a build shop", or "just a design agency," we take care of our client's digital solutions from start to finish, utilizing our industry leading talent to deliver products that inspire. We provide our clients with a full range of integrated tools and services across multidimensional platforms.
While the name Havas may not ring a bell, our clients certainly do. Havas has built thousands of digital and creative solutions and hundreds of mobile apps, with 8 million average downloads, 4 billion average weekly sessions and have garnered over one billion dollars in revenue for clients such as Cineplex, TELUS, OLG, Rogers, CIBC, Tangerine, Pizza Pizza, Student Price Card, Realtor, among others.
Havas operates as part of the Havas global network. Our work environment is informal, eclectic, fast-paced and friendly.
Havas Group is one of the world's largest global communications groups. Founded in 1835 in Paris, the Group now employs over 26, 000 people in over 300 offices globally. The agency is built on an integrated structure, including 45 "Havas Villages" around the world that combine digital, creative and media capabilities and teams under one roof to best meet our clients' needs. Havas is committed to being the world's best company at creating meaningful connections between people and brands through creativity, media, and innovation.