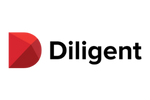 Company Size: 2000
1062 Budapest, Andrássy út 100, Hungary
Founded: 1994
Diligent is the world's largest GRC SaaS provider, serving nearly 1 million users from 25,000 organizations around the world. Our software enables holistic and informed conversations about governance, risk and compliance and ensures CEOs, CFOs and the board have an integrated view of audit, risk, information security, ethics and compliance from across the organization.
Diligent has more than 2000 employees with office hubs in New York City, Washington D.C., Vancouver, London, Galway, Budapest, Munich, Bengaluru, and Sydney.
Our Centre for Global Product Innovation in Budapest now has +300 strong tech professionals, and we still have many positions to hire. Our new home in the city is at the incredible Szervita Square Building.
With various openings across several functions, including product management, software engineering, quality assurance, security, research, infrastructure, and production operations, tech talents have many opportunities to help drive Diligent's mission.
We are offering the opportunity to impact our vision and strategy, product development processes and culture, drive innovations and design the best technology solutions to integrate our previously disparate, single-point products into our Modern Governance solution set.